front_hero1
Dr. Leon Chen, educated not just as a physician but also an expert in Acupuncture, TuiNa and Traditional Chinese Medicine. We also provide CEU programs in Acupuncture in the Chicago area
EWHC is a Chicago area Acupuncture center that unites the wisdom of Acupuncture, TuiNa and Traditional Chinese medicine with Western medicine in a new approach we call Modern Chinese Medicine. Browse and read how Acupuncture and TuiNa can make a significant difference in everything from lower back and neck pain, scoliosis and more. Our acupuncture and TuiNa treatments are provided in the Chicago area by Dr. Leon Chen, educated not just as a physician but also an expert in Acupuncture, TuiNa and Traditional Chinese Medicine. We also provide CEU programs in Acupuncture in the Chicago area
EWHC is a Chicago area Acupuncture center that unites the wisdom of Acupuncture, TuiNa and Traditional Chinese medicine with Western medicine in a new approach we call Modern Chinese Medicine. Browse and read how Acupuncture and TuiNa can make a significant difference in everything from lower back and neck pain, scoliosis and more. Our acupuncture and TuiNa treatments are provided in the Chicago area by Dr. Leon Chen, educated not just as a physician but also an expert in Acupuncture, TuiNa and Traditional Chinese Medicine. We also provide CEU programs in Acupuncture in the Chicago area
"Fusion of Traditional Chinese Medicine and modern western medicine"
"I caught this at school, feeling very bad with fever and painfully sore throat. Dr. Chen took a look at me and shined a flashlight into my mouth to see white dots in the back. I was afraid to try acupuncture, but he showed me the needles said they don't hurt. I let him treat me, two needles put on my throat and a few other places. It didn't hurt at all. He gave me some herb pills a day later I felt great. I only missed one day of school when most of the other kids missed almost a week."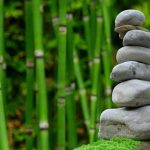 Evan T.
"I had tried chiropractic, heat treatments, ice packs, massage, stretching, exercise, cortisone shots and nerve therapy before I saw Dr. Chen. He is performing acupuncture and manipulation and I feel improvement in my overall condition. He helped me very much and I highly recommend him."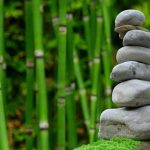 Irmgard M.
"I had Bell's palsy. I was treated with western medicine such as Steroids and Antivirals for two weeks, but none of my symptoms of Bell's palsy went away. So I decided to start acupuncture treatments with Dr. Chen. Two weeks into the treatment, I felt better! After four weeks, my face was completely back to normal. Thank you so much, Dr. Chen! "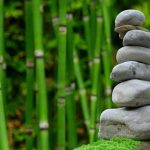 Patricia S.
"I could barely raise my arm without shoulder pain. It even started affecting my sleep, not being able to sleep on my left side. After just the first treatment, I started feeling better. I was able to move my arm more and more. After about six treatments, I was about 90% better. I continue to receive bi-weekly treatments and am about 98% better. I have no shoulder pain and am working on restoring full mobility."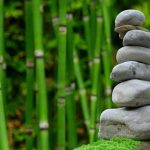 Christine T.
"This condition was causing low back and leg pain, muscle spasms and inability to stand straight up. Over the years, I tried diet, exercise and 2 steroid injections with marginal results. Dr. Chen used TuiNa (massage), acupuncture, heat and traction therapies to get me out of pain and into good balance. I saw him twice a week and noticed improvement in three weeks. By six weeks the pain was greatly reduced. I now see Dr. Chen every three weeks for massage, acupuncture and heat therapy to maintain a pain-free back. Thank you Dr. Chen!"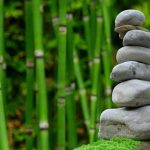 Michael T.
"Dr. Chan was one of my students, I have known him for more than 30 years. He has a solid theoretical background as well as rich medical experience. He has made multi, impressive and eminent contributions to Chinese Traditional Medicine. He is a promising young man in TCM orthopedics and traumatology. Besides publishing more than twenty scientific papers, he developed the "Mo Feng Xiao Zhong" plaster which has proved to be extremely effective in the treatment of injury and resulted in a Chinese national patent. He also developed the herbal "Zenggu" pill for treating Osteoporosis, which has already passed the experimental study and will have wide clinical applications. His rich experience and expertise is valuable for physicians, acupuncturists and patients."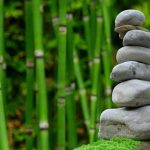 Dr. Xianzhang Guo
"Dr. Chen is a very good professor. He is a wealth of knowledge. His instructional style invites questions. He is excellent at explaining things in a way that is easily understood. His background in both eastern and western medicine, holistic, alternative medicine and pathologies such as neck pain, low back pain, herniated disk, etc. is valuable because he can explain diseases with perspective in both styles of medicine. I would definitely take more courses taught by Dr. Chen."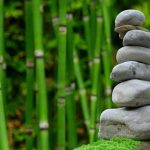 Heather Vandeburg L.Ac.MSOM Dipl AC NCCAOM
"Through contact with international scientists of many disciplines, I am aware of alternative forms of medicine as recognized by the National Institute of Health. Dr. Chen's expertise and international recognition in Chinese Traditional Medicine with a subspecialty of bone injury is extraordinary. He has a very pleasant and dynamic personality and establishes quick rapport with his colleagues."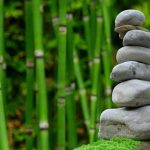 Chris Costas, M.D.
"Dr. Leon Chen is one of the best in the field of Chinese Medicine as it relates to the western model of holistic, alternative medicine. It is an honor to work with him. He gets amazing results with patients."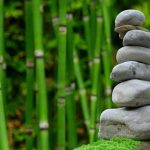 Martha Howard, M.D
" Dr. Chen has over 20 years experience in "ZhongXiYiJieHe" (Combine Western Medication and Chinese Medication) field. His TuiNa technique is excellent and he has published 23 papers and 5 books in China. I have no doubt that he will make further great contributions to Chinese Medication field."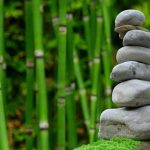 YiZong Wei (韦以宗), Prof.,OMD